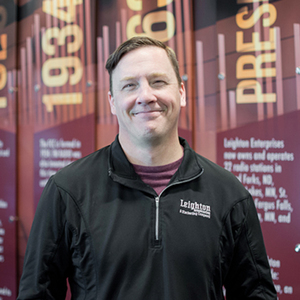 Brad Schmidt
Special guest
Brad Schmidt joined the KNOX team as the Host of The Schmidt Show in March of 2014 and his infectious laugh and unbridled passion have filled the afternoon airwaves on KNOX ever since. Originally having joined the KNOX broadcast team as a radio rookie Brad has developed a unique approach to talk radio. Known for his passionate soliloquies, engaging discussion, and vigorous debates there is always something intriguing to be a part of when The Schmidt Show is on the air.
As a former pastor with a mishmash of experience in a wide range of careers Brad also brings an unmatched catalog of direct knowledge on a multitude of topics. In addition to his professional experience Brad has been happily married since 1996 and is the proud father of 2 great kids. All of this adds up to make a host, who, even if you disagree with him, you still kind of like him and can't wait to hear what he'll say next!
Brad Schmidt has been a guest on 1 episode.
October 2nd, 2019 | 1 hr 51 mins

1310, aa, addiction, alcoholism, brad schmidt, cannabis, drug user, harm reduction, jarrod thomas, knox, knox radio, life advice, noah chelliah, pot, recovery, the schmidt show

Most Americans can have a few drinks and then head home, but for 12% of Americans, one is never enough but always one too many. Join Noah as he takes an in-depth journey and discovers the world, through 4 powerful stories of alcohol, addiction, and recovery!